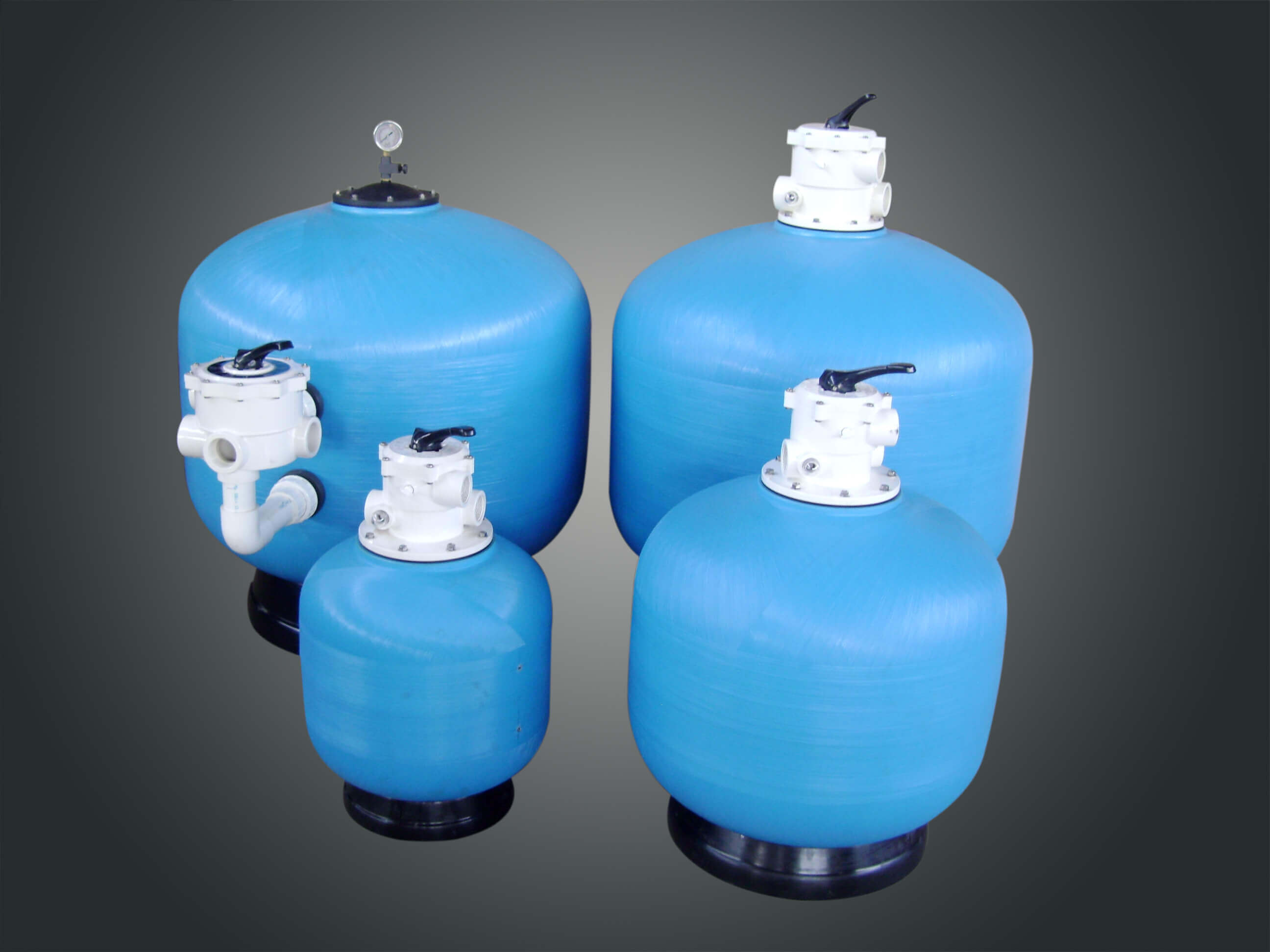 We have come up with a qualitative selection of FRP Swimming Pool Filter Manufacturer in India, being one of the renowned names in the industry. It has a series of jets that have the shape of a dandelion in the springing water. To ensure the premium quality, the products are rigorously tested by best-quality experts on various quality parameters. In addition, we offer these products to our prestigious customers in various specifications.
We are the expert FRP Swimming Pool Filter Manufacturer in India delivering functionally advanced filter range to our clients. To manufacture our products, we source all the raw material from certified suppliers in the industry. Our products are tested before being dispatched under the vigilance of our experts, thus rendering maximum customer satisfaction. Besides this, these are also very robust.
With the help of a team of professionals, we become the FRP Swimming Pool Filter Manufacturer in India; present a wide range of Pool FRP Filter to our customers. This FRP filter is used by the clients with swimming pools and spa facilities in hotels, spas and other places. Under the guidance of our experts, the provided FRP filter is manufactured using optimum quality raw material and the latest technology in line with industry standards. Our FRP filter is perfectly suited for water filtering applications in various industries.
The best FRP Pressure Vessels for Water Treatment in India
SIC Goa is the Indian manufacturer and supplier of quality FRP Pressure Vessels for Water Treatment in India. We operate as a trading company with customer-centric water treatment component. The product range is suitable for various applications, including commercial and industrial water treatment systems, and sewage treatment systems. Such devices are made of filament wound material and are rigid, heavy-duty, durable, lightweight, corrosion-resistant, and very easy to install on site. If exposed to harsh chemicals and natural elements they do not wear out.
FRP Pressure Vessels for Water Treatment in India -Most liquids, including water and harsh chemicals, are resistant to the material. For this reason, the treatment vessels and the storage tanks produced from it are ideal for use in relevant liquid treatment plants in practice. Our FRP Pressure Vessels for Water Treatment in India can withstand high pressure levels without any damage being done to their overall structure. They are leak-proof and thus make the liquid flow easier.
Our Composite Pressure Vessel Manufacturer in India designs vessels for safe operation at specific temperatures and stresses. Any vessel not built by the required code or codes represents a significant safety hazard. Usually, we do online inspection on regular testing of the thickness of the metal in vital areas. This is done to assess the pressure vessel's stability, and monitor when it reaches a minimum thickness for the operation of the pressure vessel. Once this point has been reached, the vessel should be repaired to avoid failure.